The Rohrer Aesthetics Spectrum Laser/IPL是一個強大的,難以置信的便攜式激光和IPL系統於一體。在一個方便的平台上提供4個不同的激光和一個IPL,該系統可用於多種美容程序,包括皮膚表面修復、紋身去除、色素損傷去除、血管減少、脫毛等。
Laser Hair Removal (810nm Diode)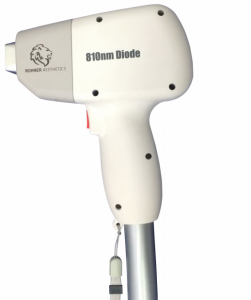 Unwanted body hair is a problem that everyone experiences. This is why hair removal has become the first non-invasive aesthetic procedure. The Spectrum uses an 810nm diode laser to remove and permanently reduce unwanted body hair. This pulse repetition rate can be adjusted up to 10-pulses per second allowing both small and large areas to be treated fast and effectively. The 810nm-diode can be used on all skin types.
Laser Skin Resurfacing (Erbium Yag 2940nm)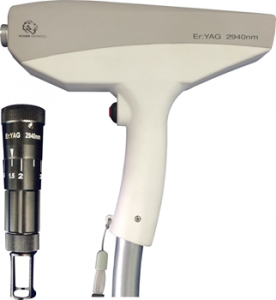 In todays society people are eating healthier and exercising more. They desire to remove fine lines and pigmented lesions that hinder their appearance. The Erbium Yag laser uses a less invasive approach for treating superficial wrinkles and sun damaged skin. An Erbium Yag laser procedure involves minimal downtime and delivers great results for mild to moderate skin wrinkling and dyschromia. The Erbium Yag treatment is gentle and safe and can be used on the neck chest hands and face with minimal risk.
Vascular Reduction (nd:Yag 1064nm)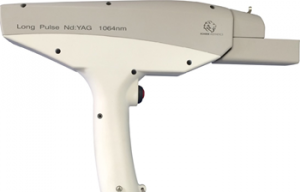 Why suffer needlessly with unsightly veins on the face and legs? The Spectrum's long pulsed nd:Yag laser will diminish the appearance of existing veins. The 1064nm laser light is delivered through the skin and into the vein. The energy is absorbed and the vein walls collapse and seal shut. Eliminating veins with the Spectrum 1064nm laser is quick and effective for most individuals. Treatments work best on smaller veins (3mm or less).
Tattoo Removal Q-Switched (1064nm/532nm)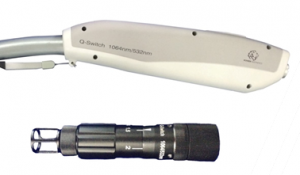 The total number of Americans that have at least one tattoo exceeds 45 million. For multiple reasons, body art may become undesirable. A Q-switched laser is the most frequently used laser for tattoo removal. The laser "fractures" the pigment into particles small enough for the ink to be removed using the body's natural filtering system. The Spectrum's a-switched 1064nm/532nm laser can effectively remove an array of tattoo ink colors with minimal risk. (Multiple treatments maybe required).
Intense Pulsed Light (IPL)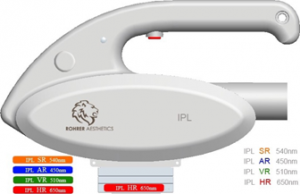 The Spectrum i s IPL can be used for a myriad of different treatments including hair reduction, acne reduction and the removal of vascular and pigmented lesions. The Spectrum's IPL includes 4 broad band filters. Each filter provides non-coherent energy that targets specific chromophores. The treatments are non-ablative and gentle by nature. The Spectrum IPL performance provides effcacy and versatility leaving patients with healthy and more youthful skin.